11 26
My Brief To The Foreign Affairs And International Development Committee On Bill C-300
Robert Ouellette, November 24th, 2009
Editor, Corporate Knights Forum; Chair, the Sierra Club Ontario Chapter; VP Special Projects, Zerofootprint Inc.
RE: Bill C-300
Ladies and gentlemen of the committee, I am not here to argue from a fringe position that Canadian mining companies should be environmentally sustainable and socially accommodating because those things are morally right, as true as that may be.
Instead, I want to convince you that Bill C-300 can make Canadian companies more competitive in a changing global economy. I formed this opinion as someone with an Ivey MBA who, as a former aviation analyst, helped sell the first production Dash-8 aircraft to a major oil company in Africa. I have explored good, even great resource projects from Colombia to Papua New Guinea. My message to you is grounded in real-world experience and business best practices.
The message is simple. Change, when it is disruptive like the environmental and social shifts we face today, creates market risk for entrenched businesses as well as for countries.
Bill C-300 will help Canadian companies be more competitive and successful in an uncertain world, rather than less so. It will help mitigate risk rather than cause it. Why is that? To appropriate a phrase from well-known Canadian writer William Gibson, it is because, "The future has arrived, it is just not evenly distributed."
If we understand how social and technological change is distributing that future, we can help secure Canada's place as a dominant participant in the new economy. If, on the other hand, we ignore the risks of disruptive market change, we will be like industries that fail to innovate and who lose their business to smarter, faster competitors.
Canada became a G-8 country in large part through the exploitation of its natural resources. Throughout the 20th Century we built a reputation as world leaders in mining exploration, engineering, and finance. Today, about 60% of the world's mining companies are Canadian. 40% of financing for international mining projects is raised in Canada. These are enviable statistics that reflect our ability to succeed.
The competitive landscape, however, is changing or has already changed, and we need to change with it. Why? Let's look at the facts.
In Canada's economy, the mining, oil and gas sector ranks 11th in its contribution to our GDP at 4.5%, just slightly ahead of Information and Cultural industries in its economic power, and behind Transportation and Warehousing. If we factor in the long-term environmental costs—the so-called externalities—the sector's real economic contribution is further weakened.
In addition, with every passing month we discover more about the long-term environmental impact of some of the activities from this sector. This is especially true in regions of the world where regulatory control is weak or non-existent. Judging by recent scandals in Africa and elsewhere, if certain companies do not have to worry about social and environmental costs, they won't. That behaviour cannot continue if we want Canadian companies to be world leaders.
Let me explain why. The global information economy is collapsing the distance between all people, including the powerful and the formerly powerless. As a result, developing economies that we once dismissed as minor players will soon be major economic forces.
For example, if information technologies and education can make the city-state of Singapore into an Asian-Pacific powerhouse, what will happen when access to information and technology is more widely dispersed? Indonesia, a favourite base for our resource extraction activities, has 220 million people who are waiting for that opportunity. Collectively, they represent a massive market that can be a game-changing socioeconomic force.
Combine regional population growth together with social-networking (...read more...)
[email this story]
Posted by Robert Ouellette on 11/26
Comment Here
(0)
11 23
Bill C-300 What's the Fuss? Links and References
John McKay's Bill C-300
Update, November 24, 8:50 AM: In spite of the best made plans to arrive in Ottawa early last evening, our flight circled the capital for an hour then came back to Toronto. The problem? Fog. Lots of it (and I am not being metaphorical here). Same for this morning's flight. My brief is a matter of record, and once it has been officially received I'll post it here.
----------
The Canadian Parliament's Foreign Affairs Committee will hear testimony in Ottawa this week for and against John McKay's private member Bill, C-300. As Editor of Corporate Knights Forum and Chair of the Sierra Club of Ontario, I have been asked to present my views on Mr. McKay's bill. Here is a preview: My take on it is a simple, but important one. The best businesses today must be both environmentally and socially responsible. If your company is neither of those things, then you are presenting your shareholders with long term market risks that are unacceptable.
In addition, Canada as a nation risks what some might describe as "blowback" if it is seen to financially promote companies that harm the environment and abuse the human rights of others. The Toronto Star wrote a front page article Sunday stating that in some countries travellers have to replace their Canadian identification (on backpacks and such) with US flags. That is not the Canadian image I know. It is not the one I want to see become the norm rather than the exception.
For those reasons (and others too detailed to go into here), I support the intent of the bill if not its every word. It does have weaknesses. For example, because of the private member's bill status, it cannot allocate a budget for an Ombudsman. Responsibility belongs to the Minister of Foreign Affairs and International Trade. That is a problem. It is hard to imagine how that mechanism would work in practice. In spite of its flaws, it is proactive. It does tell the world that we believe in the importance of environmental and human rights, not just at home but internationally as well.
Apparently the mining industry is hitting back—hard—but one wonders why. As far as legal sanctions go the bill is virtually toothless. At worst it stops Canadian taxpayer money going to support companies that are engaged in indefensible overseas activities. It does not stop the free market from investing in these kinds of projects if there is a will to do so. There is no prosecution. No sentencing. There is even a built in clause that allows the minister to arbitrarily dismiss "frivolous or vexatious" claims against companies. Why so much push-back from an industry that was so committed to change just two years ago? Where is the industry's commitment to the transparency outlined in the EITI initiative?
The following links provide readers with information relating to the Bill.
Government of Canada website: Bill C-300
How did your MP vote? Take a look here.
John McKay's website: John Mckay, MP Sacarborough-Guildwood
The Halifax Initiative: Corporate Accountability
Mining Watch Canada: Bill C-300
National Roundtables on CSR and the Canadian Extractive Industry in Developing Countries "Advisory Group Report" illustrates that the sector is thinking about CSR. But what is the next step?
Fasken Martineau has an article by Michael Bourassa in pdf form on why Bill C-300 threatens the extractive sector.
In 2007, political momentum in support of some sort of Canadian government action was making news. The Montreal Gazette ran this story: Canadian accords sets ethical mining norms
Just two years later all talk of an agreement has (...read more...)
[email this story]
Posted by Robert Ouellette on 11/23
Comment Here
(2)
11 06
CKF Film Friday No. 24: Corporate Social Responsibility And The Profit Motive
Back in the old days—before the Internet—companies thought corporate social responsibility was something government imposed on businesses as a kind of license to operate. Everyone involved in the charade knew that the REAL profit making work was going on behind the drawn curtain of public visibility, but as long as no laws were obviously being broken, or if they were broken in far away lands, well, ok. Of course, in the post Internet world everything has changed. Now a Canadian company with shady dealings in some formerly unheard of country in Africa is finding that distance is no longer an insulator to bad deeds.
Today's Film Friday looks at what modern corporations are thinking and doing under the corporate social responsibility umbrella. First off is IBM:
How can businesses make money being responsible? Here are some examples from Europe:
[email this story]
Posted by Robert Ouellette on 11/06
Comment Here
(0)
08 28
The Sierra Club of Canada is Looking for a New Director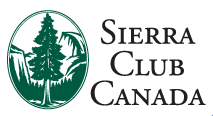 Sierra Club Canada is seeking a dynamic and inspiring leader to become its next Executive Director. The successful candidate will combine a passion for the protection of the environment with proven experience and skills in managing diverse and successful not-for-profit organizations.
Sierra Club Canada (SCC) is considered by many to be Canada's most effective and influential environmental organization. With five regional chapters across Canada, an active youth coalition, and empowered grassroots support, it pursues campaigns in four major areas: atmosphere and energy, protecting biodiversity, health and environment and the transition to a sustainable economy. SCC has been active in Canada since 1963.
Deadline for applications: Monday, September 14, 2009. For more information about this great opportunity, click here.
Please submit resume and cover letter by email to the attention of Katie Albright ().
[email this story]
Posted by Robert Ouellette on 08/28
Comment Here
(2)
CKF Film Friday No. 23: Green Building Ratings Systems, Are They Accurate?
Anyone who has spent even an hour or so thinking about sustainability has heard of LEED building certification and other green building standards. These are building systems that are meant to significantly decrease the amount of energy a building consumes while also making the building more accommodating for its inhabitants. But do these systems really work? Here are a few opposing views on the effectiveness of the LEED system. First, we have a LEED critic, Henry Gifford recorded at the Westford Symposium on Building Science. Gifford maintains that LEED is skewing its data and misrepresenting the effectiveness of its system. Instead of saving 30% on energy in a typical LEED building, Gifford maintains LEED buildings underperform by 30%. Harsh criticism, but is he correct? The second video advocates LEED.
[email this story]
Posted by Robert Ouellette on 08/28
Comment Here
(0)
04 17
CKF Film Friday No. 22: The End Of The Line
"The End of the Line" is a disturbing new film about the destruction of the oceans and everything that lives in them. Like most people in North America who live away from the sea, I have a romantic idea of the oceans' abundance. Maybe it is Hemingwayesque. "The Old Man and the Sea" remains a seminal exploration of how we live lives interdependent with the mystery that is the sea. Except it is less and less a mystery. The primal, frightening forces of unknowing are being swept away leaving behind the stark truth that the oceans are finite and their populations fragile. Here is a trailer for the film. It will disturb you.
[email this story]
Posted by Robert Ouellette on 04/17
Comment Here
(0)