10 23
Hollywood's Social Conscience - From Claudia Stoicescu's Report

Corporate Knights Magazine contributor, Claudia Stoicescu, reviewed the recent generation of Hollywood films and rated their social consciousness. Here are some of Claudia's bottom-line comments:
The Constant Gardener
". . . The film is a political treatise with the hopeful message that although it's hard to know who to blame these days, it's worth it to fight."
Syriana
"We are all in deep trouble and the horizon looks bleak."
North Country
". . . The struggle for women's labour rights is sweaty, lonely, and far from over."
Crash
". . . Crash nods to the possibility that hateful behaviour can be altered if we at least admit to it."
Capote
"Beware the fame and success-at-any-cost trend which began with capote and now parasitically contaminates the literary and journalistic world."
Good Night, Good Luck
"In showcasing an extraordinary and courageous turning point in the role of the media as defender of true freedom of expression, the film implicitly charges its flabbier, contemporary counterpart for falling in line too easily."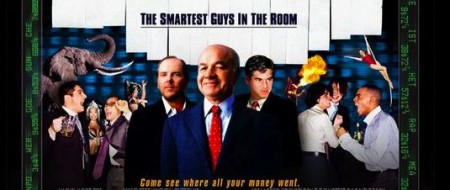 Enron: The Smartest Guys In The Room
"Regardless of your political stripe, this film will make you furious."
[email this story]
Posted by Robert Ouellette on 10/23
Comment Here
(0)
10 20
How Did We Arrive At Brian Mulroney Being Canada's Greenest Prime Minister?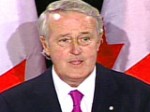 There is no secret to this selection. We asked Canada's foremost environmentalists: Which PM accomplished the most on the environment front? It turns out Mulroney's government got things done on acid rain and the Montreal Protocol. All Canadians benefit from those achievements. Here is the link to our extended article on the topic.
"I decided to assemble a jury of prominent Canadian environmentalists that represent the national organizations, and asked them which prime minister did the most for the environment," Corporate Knight's Editor Toby Heaps said in an interview.
"The replies started rolling in and I almost fell off my chair, because I started seeing Brian Mulroney's name coming up again and again."
[email this story]
Posted by Robert Ouellette on 10/20
Comment Here
(0)
10 19
The Coffee Footprint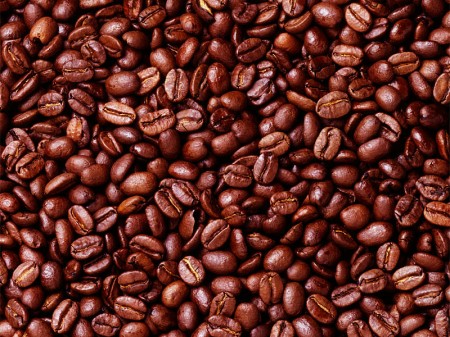 Coffee is, in dollar terms, the world's leading agricultural product. Coffee requires a lot of water. Coffee's "water footprint" is roughly described as the amount of water needed to create those pots of java we all seem to love so much.
In a study done in the Netherlands, it was found that for drinking one standard cup of coffee meant about 140 litres of water was required. That's not only to brew a cup but to water the coffee beans. Total coffee consumption in the Netherlands alone requires a total of 2.6 billion cubic metres of water (or almost 700,000,000 Olympic-sized swimming pools). The Dutch people account for 2.4 per cent of the world coffee consumption.
For more information look at
http://www.waterfootprint.org/WaterFootprintCalculator.htm
[email this story]
Posted by Robert Ouellette on 10/19
Comment Here
(0)
10 18
Top Ten Ways To Keep Water Clean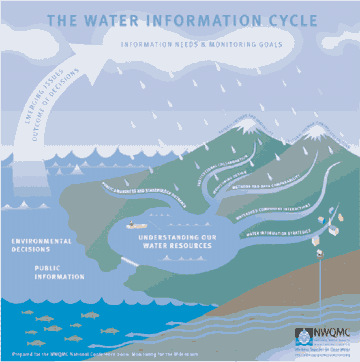 Our readers wanted to know the top ten ways to keep our fresh water just that—fresh. Here they are beginning from number ten to the number one best way to keep our water clean:
10 - Don't flush your boat's sewage and bilge into our water.

9 - Contribute to http://www.cleanwateraction.org

8 - Don't let businesses dump chemicals into the environment.

7 - Keep drugs like Prozac, Birth Control pills, and pain killers out of our sewers.

6- Get rid of coal-fired power plants. The mercury they generate ends up in our lakes, rivers, and kids.

5 - Find out where your fresh water comes from and where your waste water goes… http://www.watershedstewardship.ca

4 - Use sustainable farming techniques - it pollutes less… http://www.protectingwater.com/agriculture.htm/

3 - Protect wetlands, swamps, marshes, and streams… http://www.livingbywater.com

2 - Don't dump your waste paints, oil, and other chemicals down the sewer - dope!

1 - And the number one thing you can do to keep the water you drink clean? Get involved with your local politicians and make sure they understand you care. Oh, and they won't get elected again if they don't.
[email this story]
Posted by Robert Ouellette on 10/18
Comment Here
(0)